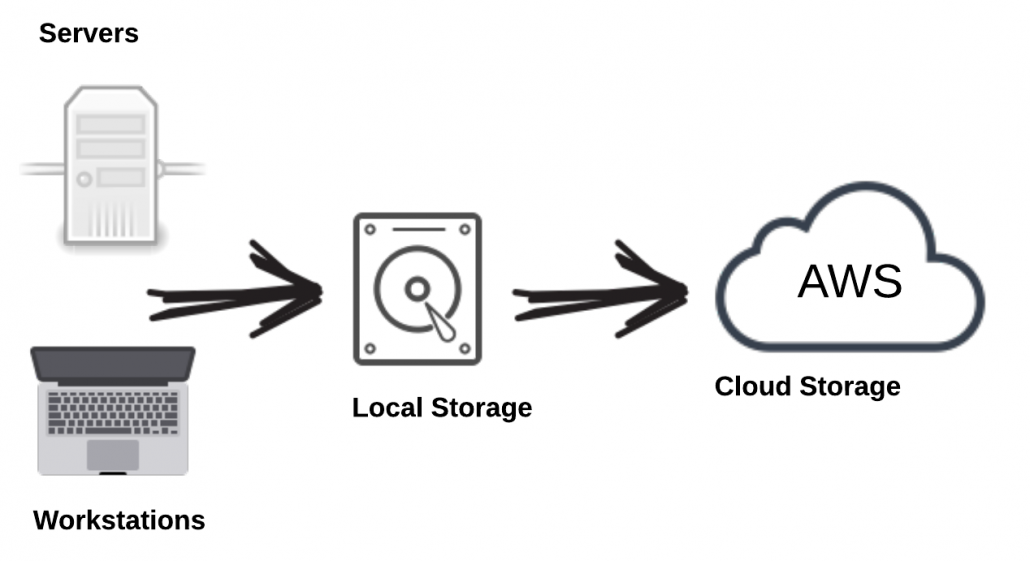 Prevent Catastrophes with Safe Regular System Backups
For large businesses, a loss of data can be crippling. For small businesses, it's catastrophic. In 2018, the global cost in damages linked to attacks from Ransomware exceeded the eight-billion-dollar mark. Nobody wants their business to become part of that kind of statistic.
It is with this in mind that BlueLink IT offers a variety of approaches for backing up your system to ensure that all of your valuable information is always up-to-date, safe, encrypted, and available.
Users set backups to fit their schedule and have the option of backing up data hourly, daily, weekly, or monthly. There's even a real-time option that allows to back up files and folders on change or creation. And with image and file folder-based options, BlueLink IT's customers have the option of backing up their encrypted data locally, to the cloud, or both.
As always, BlueLink's pricing model scales to fit your data needs.