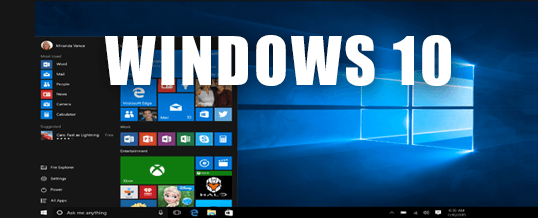 If you missed the July 29th deadline for a a free upgrade to Windows 10, no biggie, it wasn't really free and now costs about $100 to upgrade.
What's not free? Windows 10 is infused with all sorts of hooks into Microsoft's superb ecosystem of services, which are a strong focus under CEO's Nadella's watch.
Cortana ramps up Bing's market share with every search you make.
OneDrive backs up everything to the cloud, and of course you can buy more storage space if you need it.
The Video, Groove Music, and Xbox apps encourage entertainment purchases through Microsoft.
The new Edge browser and the very operating system itself track you to serve up targeted ads.
The free Office apps encourage paid Office 365 subscriptions to unlock full functionality.
Underneath it all, the Windows Store is the repository for all of Microsoft's vaunted universal apps (and plenty of other things to buy).
Even Solitaire wants a monthly subscription to ditch ads.
This version of Windows is very different at its core than Windows 7 and its predecessors and the hidden costs (cash cows for Microsoft) are are the reason that installing the operating system on a billion systems by 2017 is huge deal for Microsoft.
On average, roughly 500 people a day say they love Windows 10, and 100 people say they hate it.
While the new features are popular and well liked, detractors point out that Microsoft has openly stated that pervasive data collection will now be present in every Windows version starting from Windows 10 and as a host of research on the Internet shows, this data collection cannot be disabled using official means. If you decide to disable total tracking (including keyboard scanning and voice recording) you'll have to disable over a hundred different Internet addresses, …and then do it again after Windows 10 updates.
Users can no longer control Windows updates. This was done to improve the user experience by keeping the system up to date and perhaps malware free, but the built-in Microsoft Essentials protection in Windows (according to various AV comparisons)  misses over 20% of in the wild malware.
Windows 10 is the final version of Windows and will not have any service packs, because Windows 10 has become a service. it will be updated over time to bring new features and remove the old ones. The Windows 10 you might have updated to in July 2015 will be a different OS than the Windows 10, with all of its updates, that you have today, or a year from now.
Thankfully, Windows does still care about compatibility (vs. many other tech companies who break compatibility all of the time) and that is a huge benefit.
https://www.bluelinkit.com/wp-content/uploads/2013/10/windows10-1.png
218
538
Kate Rollins
Kate Rollins
2013-10-17 17:38:37
2016-11-29 17:47:43
It Wasn't Really Free